I just saw this Real Age test on
Benjamin´s Blog
.
Here are my results:
Biological Age:

31 years

Real Age:

16.2 years

Life Expectancy:

88.8 years
Not bad, huh? I´m almost 32 years old but I feel way younger. But 16??? That´s too young and I wouldn´t want to turn back the time to that age - even if I could.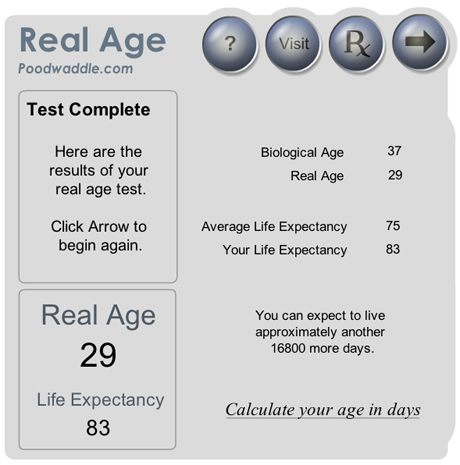 But the test is great. My husband was happy to achieve such young results. :)
Why don´t you post your results of the test in a comment?