The
Fantasy Filmfest
- the 21. International Festival for Science Fiction, Horror and Thriller is running in Munich right now. Our babysitter didn´t have any time during the festival week, but yesterday one of my best friends took care of the kids. We left them at her place for more than 5 hours and watched 3 movies non-stop. I always enjoy going to the movie theaters and I love horror and thriller - though there are almost no good movies in these categories. But we were lucky with this years selection:
NIMMERMEER

Toke Constantin Hebbeln

One night he will "fetch the silver from the night sky" – Jonas loves his father's magical stories. When Helge dies, Jonas ends up in an orphanage whereupon dreariness and discipline rule his life … until a group of circus performers appear in the village.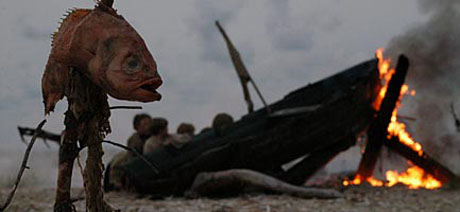 KALTMIETE

Gregor Buchkremer
First-timer Gregor Buchkremer puts himself on the map of German directors to watch, with this impressive mood piece. Inhabitants of a shared flat slowly go nuts over a roommate, who has locked himself up in his room. With subtle use of stylistic means Buchkremer creates an eerie atmosphere and tops his tale with a brilliantly surprising ending.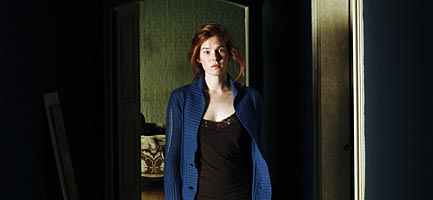 THE BOTHERSOME MAN

DEN BRYSOMME MANNEN / Jens Lien

"For office drone Andreas, suicide is preferable to a world where everything is spotlessly clean, everyone's nice, and every home looks like an Ikea showroom. [This] delightfully droll sophomore feature by Norwegian helmer Jens Lien creates a surreal dystopia that's only a taupe-colored shade from a realist depiction of contempo Scandinavia." – Variety
"Hell, heaven or dark mirror of urban yuppie life today, Lien's Bothersome vision makes you feel Andreas' cold sweat and quiet desperation – which may be our own as well." – Chicago Tribune